Rob Doheny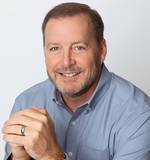 In 1994, Rob started Next Generation Realty. Rob has helped hundreds of home sellers & buyers over the past 30 years. He has developed a program that sells homes in the toughest markets! Home sellers can look to Rob for guidance in this market that will bring about the best opportunity to sell a home!
Rob graduated from Iowa State University in 1988 and enjoys watching Cyclones Sports! Rob's passion is Hockey - he still enjoys playing today! Rob has been involved in all his children's sports from Volleyball, Roller Hockey, Soccer, Softball and also enjoys watching his daughters dance in ballet too.
If you're considering selling your home or looking to purchase one, call Rob anytime at 515-554-3484. He'll explain how Next Generation Realty is your best option and how easy it is to purchase a home!
Properties for sale by Rob Doheny:
| Address | City/State | Style | Price | Bedrooms |
| --- | --- | --- | --- | --- |
| 411 N Commerce St | Monroe, IA | 1.5 Story | $169,900.00 | 3 |
| 7962 NW 37th St | Ankeny, IA | Vacant Land | $275,000.00 | 0 |
| 2216 E Redmond Ave. | Des Moines, IA | 1-Story Townhome | $320,000.00 | 3 |
| 6601 NW 97th Street | Johnston, IA | 2 Story | $418,900.00 | 4 |
| 2035 Brodie St | Waukee, IA | 1 Story/Ranch/Bungalow | $535,000.00 | 4 |
Back to Agents