Carla Lally
West Des Moines, IA
Next Generation Realty Des Moines
2011 NW 100th St
Clive, IA 50325
Mobile Phone: 515-210-8893
Office Phone: 515-224-9900
Home Phone: 515-210-8893
E-mail: carlal@nextgenerationrealty.com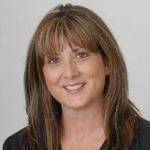 Carla is dedicated, hard working and committed to her clients. She provides them with ethical and professional service. She believes that communication is the key to great customer service. Either as a, Buyer or Seller, Next Generation Realty can save you money.
Her business experience includes Public Relations, Business Development, the Regional Manager of Frontier Communications and Real Estate Sales. Prior to joining, Next Generation Realty, she worked in the Des Moines area in, Property Management and Real Estate Sales.
Carla, enjoys spending free time with her family. She is an avid biker, enjoys biking the local trails and makes RAGBRAI an annual event. She also, enjoys listening to the local live music in the Des Moines area.
Call Carla at 515-210-8893. A free market analysis of your home is just one of the full services that we provide at Next Generation Realty.
Back to Agents