Autum Dooley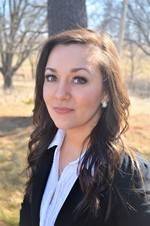 Autum Dooley was born in Las Vegas, NV, but grew up on the South side of Des Monies. Now living in Lower Beaver with her husband and their dogs and cats. Expecting their first child in June 2019. She loves the Lower Beaver neighborhood and community and being involved in it.
"The neighbors are all so great. Its a community that truly helps each other out anytime. Everyone is so friendly and will stop to say hi or wave when you're walking down the street with your dogs and kids. I live by Woodlawn Park so Im always meeting new people when they are heading over there for a day of fun. If anyone in the area is curious on how our neighborhood is doing in the real estate market get ahold of me! I would love to meet another neighbor and give you a free market analysis on your home." -Autum Dooley
Autum went to Iowa State University majoring in Veterinary Medicine with a minor in Equine Management. After graduating Autum worked as a Veterinary Technician until she realized her love for real estate through the process of buying her first home with her husband in 2014. She still keeps her love for animals in her life as a volunteer for the Animal Rescue League of Iowa, Neal Smith Wildlife Refuge and Des Moines Parks and Recreation to keep her community safe, clean and enjoyable for families and their pets.
Home sellers have worked hard to put money in their house to make it a home and Autum feels that they should get back what they put in. She loves the fact that behind the walls of every home is the best memories people will make over their lifetime and knows that it's one of the biggest investments someone will make. She works hard to make sure that this process is enjoyable and exciting by being there with her clients every step of the way.
Call Autum today for a free no obligation consultation at 515-509-9401
Back to Agents